A digital application that can help people check car status, self diagnose car problems and protect people from repair store cheating​​​​​​​

Car owners are concerned with their vehicle, but less knowledge on it.  When their vehicle has a breakdown, send to a repair store is the only option. In fact, some vehicle trouble is easy to repair. Self Repair vehicle is a good way to cut cost and avoid trouble. The
following is some reason on the value of this project:
- Save money and time on repair vehicle.
- Provide best option when emergency happens.
- Careful maintenance can extend the life of vehicle.
- A well-maintained vehicle will cause less roadside emergencies.
- Reduce pollution with vehicle maintenance.
- People are concerned with their vehicle, but lack of knowledge about it.
- People easily trust expert, so they may be cheat easily
- Vehicle trouble is common in life, the first thing people do is ask one who has knowledge in vehicle field for help.
According to user interview, I validated my insight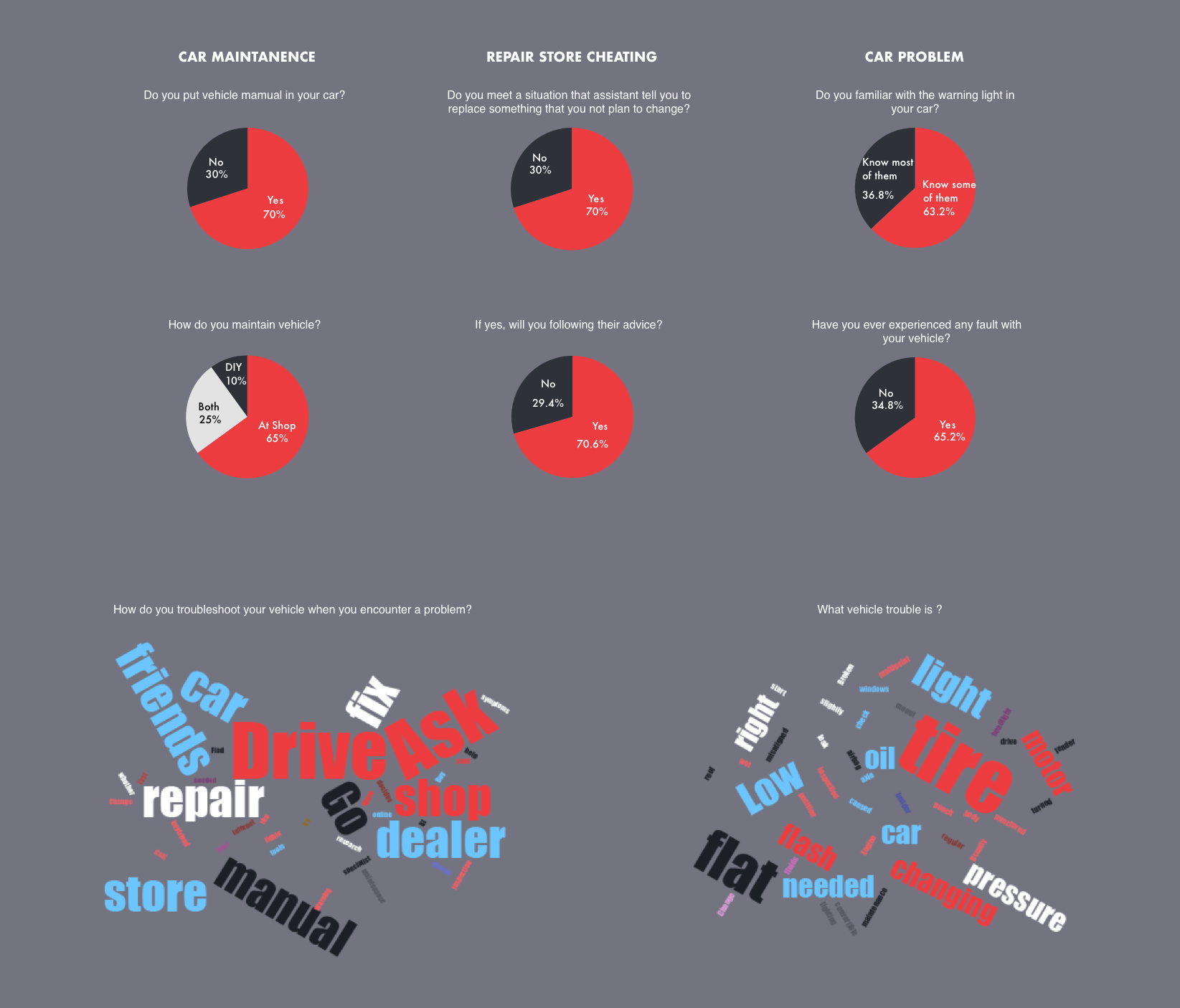 During early stage of conceptualizing, I try to draw paper prototype,

which allows quickly visualize and test various of my ideas. 

User Testing & Postmortem
I test the paper prototype on real users. I collect feedback from them and learn early whether my ideas and concepts work​​​​​​​. This process help me to improve the design layout and function.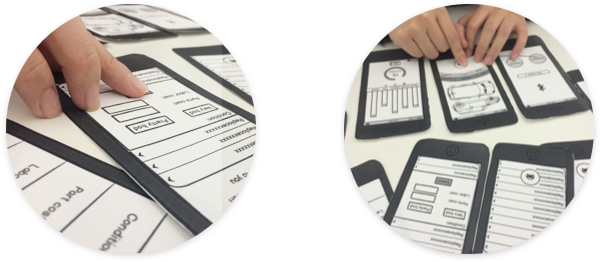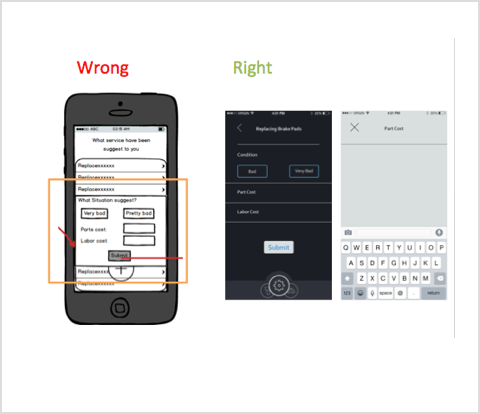 Text input bar can use in website just on same page, But in ios, we need to click and move to another page.
Change text input bar from one page to two page. Click and move to a new page input text.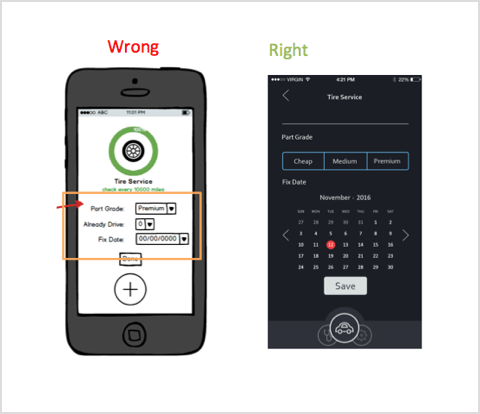 Use number stepper to select number is really hard and slow on phone.
Change number stepper to calendar.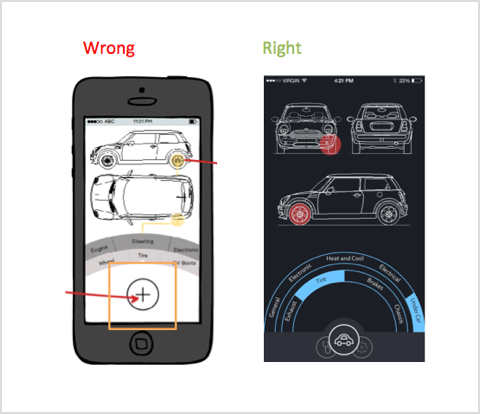 "Open menu" icon is really hard to recognize, people may misunderstand its meaning.
Change icon, make it's meaning more clearly.
According to user testing, I improved the function and design element. Then move to final lo-fi prototype.

I also design a sitemap which can help identify where content will sit and what needs to be produced, and clearly show the relationship between different pages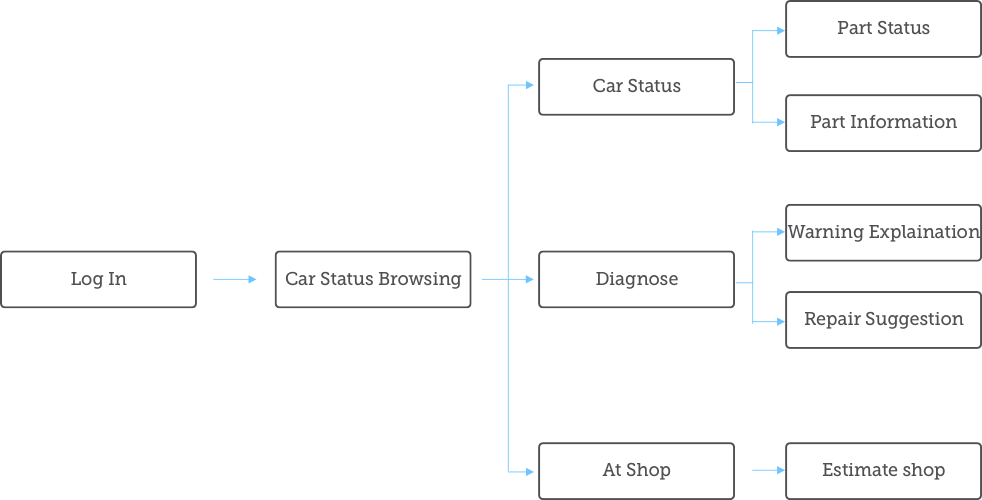 The primary color I choose is blue, which to symbolize morden, trust, intelligence and progress.