Google collaborate with SCAD to find the problems people meet that can use Google resource to solve it. The goal of this project is to help youngly professionals are more successful relocate based on increased understanding and facilitated adaptation. The process we did is research users need, identify insight, improve system and get digital solution.

 
Service Designer(2), Interactive designer (1),  Graphic Designer (1)​​​​​​​
My Role - 
Interactive Designer
Including User Research, Product Feature Suggestion,Sketch, Interactive Prototype, Animation, Motion Graphics, Animation
Relocation planning and research is mainly carried out online.
We have observed that this problem is causing an inconsistency between expectations and reality.
How might we improve experiences so that users ranging between ages 18 - 35 who are unable to visit a place prior to moving are more successful based on increased understanding and facilitated adaptation.
​​​​​​​
Fill gaps in information left by Online and personal connections
Increased Understanding of city compatibility.
Relocation research and planning is mainly carried out online and through personal connect.

The research process started with contextual research methodologies such as interviews and surveys. Initial rounds of interview helped me understand why people are moving and how their individual experiences were. I understood not only the breakdown of the step-by-step process, but also the shifts in their resources and relationships as their context changed. With follow-up interviews we looked into why some people might not have been as successful. Gatherings gave me a direction rooted on user needs along the relocation experience.
Relocation is opportunity driven.
People develop support system before during and after they move.
Achieving sense of home is important.

According to quantitative user survey and interviews we map out a personal and user journey map. Personas can help us to create empathy with target user throughout the design process.and user journey map allows us  to frame the users motivations and needs in each step of the relocation journey, creating design solutions that are appropriate for each.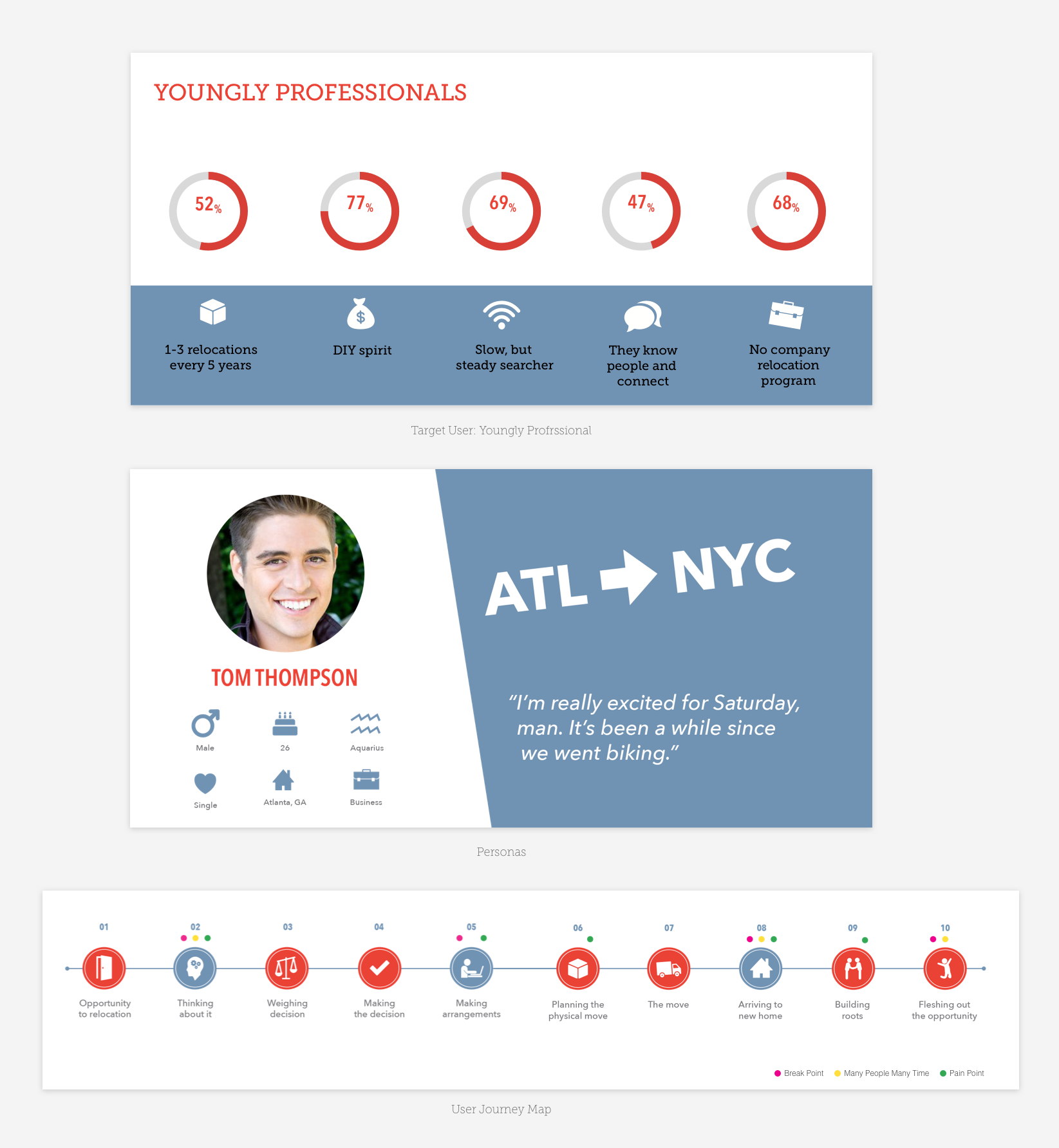 As we understanding the objective of our concept, we move forward to sketch explore section, we are come up with multiple ideas and gathering user input. And we decided to to emphasize the key function: provide personal suggestion for housing, transportation, eating, entertainment and tips. Also allow customer to compare different saving results.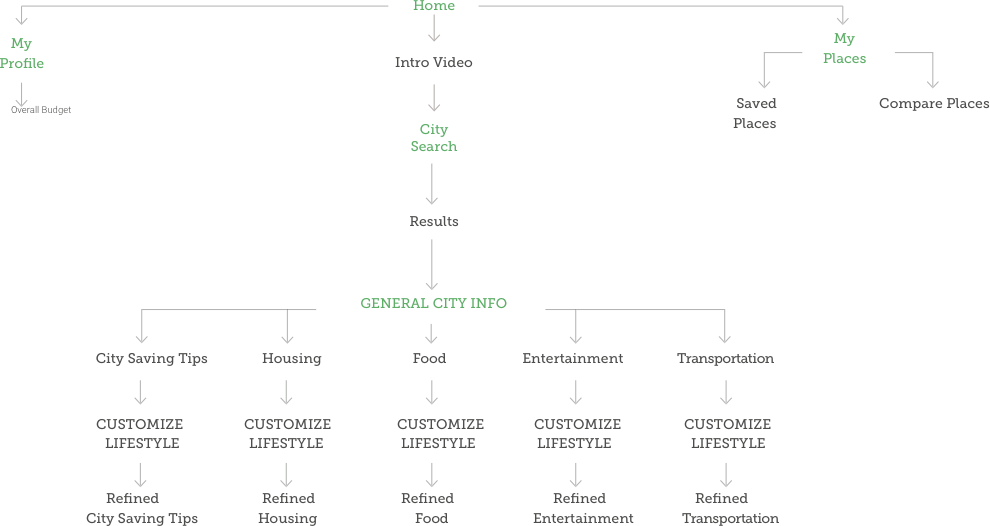 With lo-fi prototypes, we carried multiple round of testing and iteration. During initial rounds of testing we were looking at usability heuristics and as we move into higher fidelities we were be able to focus on concept. 
And the key feature of our tool. Local not only provides information, but it allow users to input details about their lifestyle and tweak them to see immediately changes for relocation suggestion.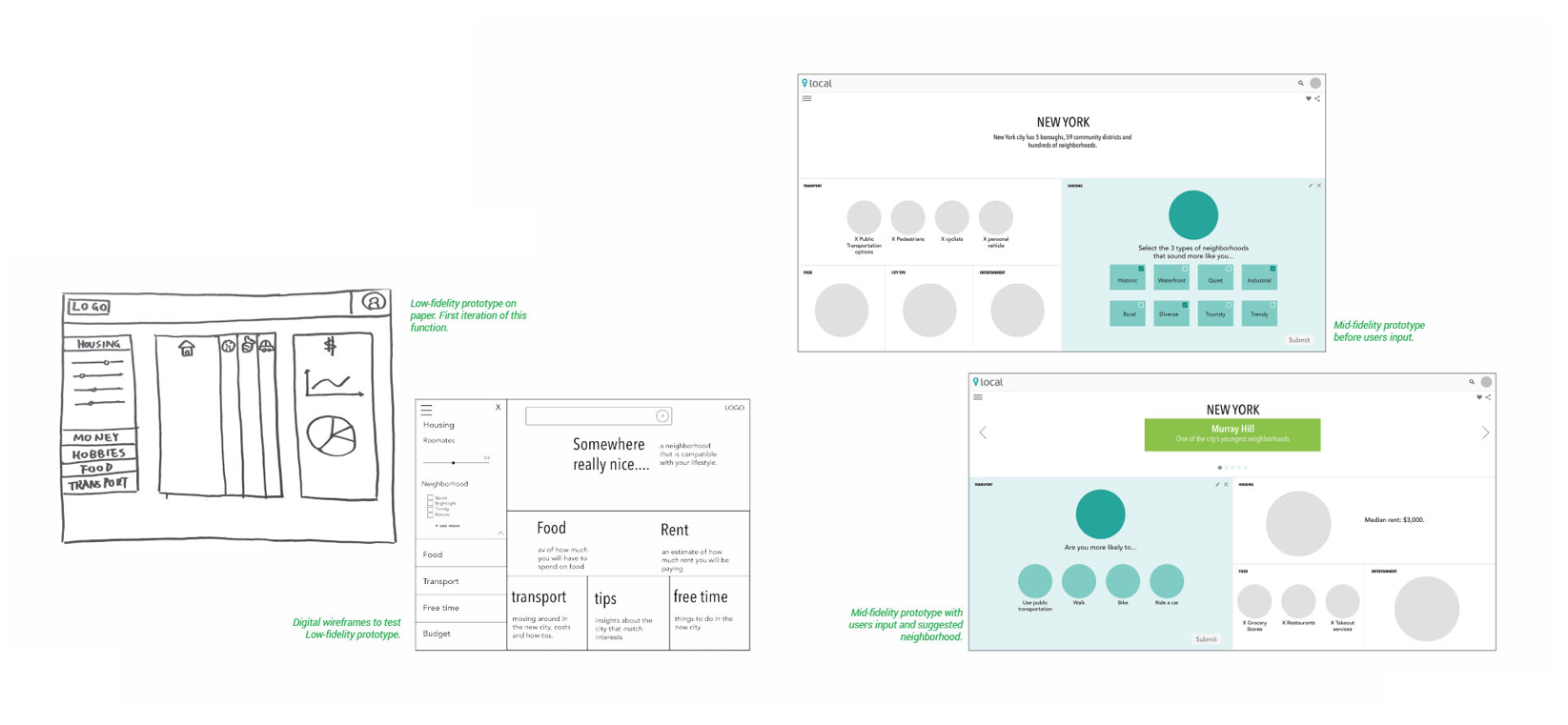 Since the target user is youngly professionals. The color and style we choose want to be empowering, transparent and young. Also we want to match the google color and style.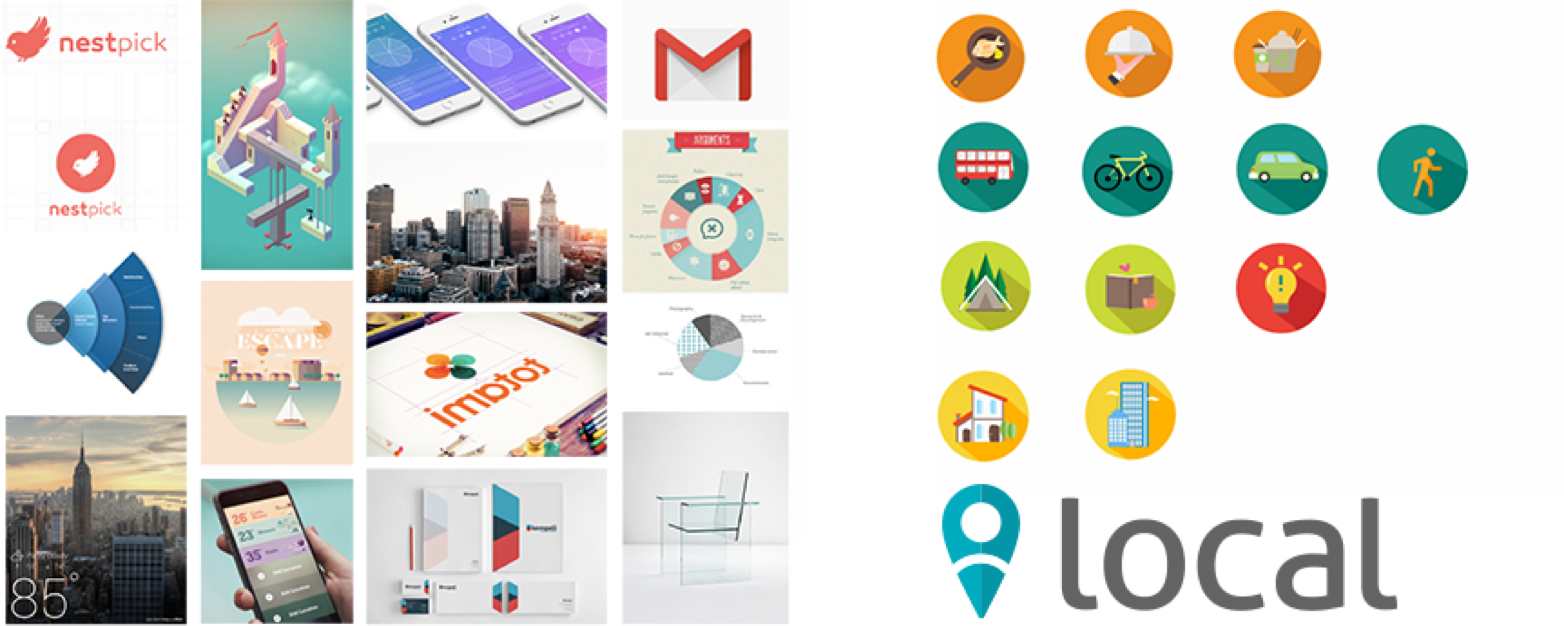 branding , logo and icon design


For the hi-fi prototype, users into welcome page and using searching bar to search the city they looking for. Then user can click boxes form to personalized their housing, budget, transportation and entertainment needs. After user has the personalized the city to fit into their lifestyle preferences,  they can save it to my placed page. And we provide comparison tool to help user easier compare their saved places side by side.