About Ative Group FBA Dispatched Dashboard
- Ative Group provide business help for oversea products selling on U.S. market.  
This tool help Amazon team and Distribution team to follow up shipping calendar, prioritize the PO and manage FBA shipment. 
- Show two week shipment information
- Show prioritize level for PO information.
- Improve shipment  process page that allow amazon team to go over FBA shipment, print FBA labels, Set box configuration and finish shipment.
Product Owner(1), Data  Analyst(1), Product Manager (1), 
Product designer (1),  Developers (3)
My Role- Product Designer
Including User Research, Product Feature Suggestion, Wireframe,  Hi-fi Prototype, Interactive Prototype, Spec Document, Visual Specification

The problem of old FBA Dispatch Dashboard
- Cannot manually edit/delete each PO
- Shipment process is long and some of function duplicate
- During shipment process cannot back/undo.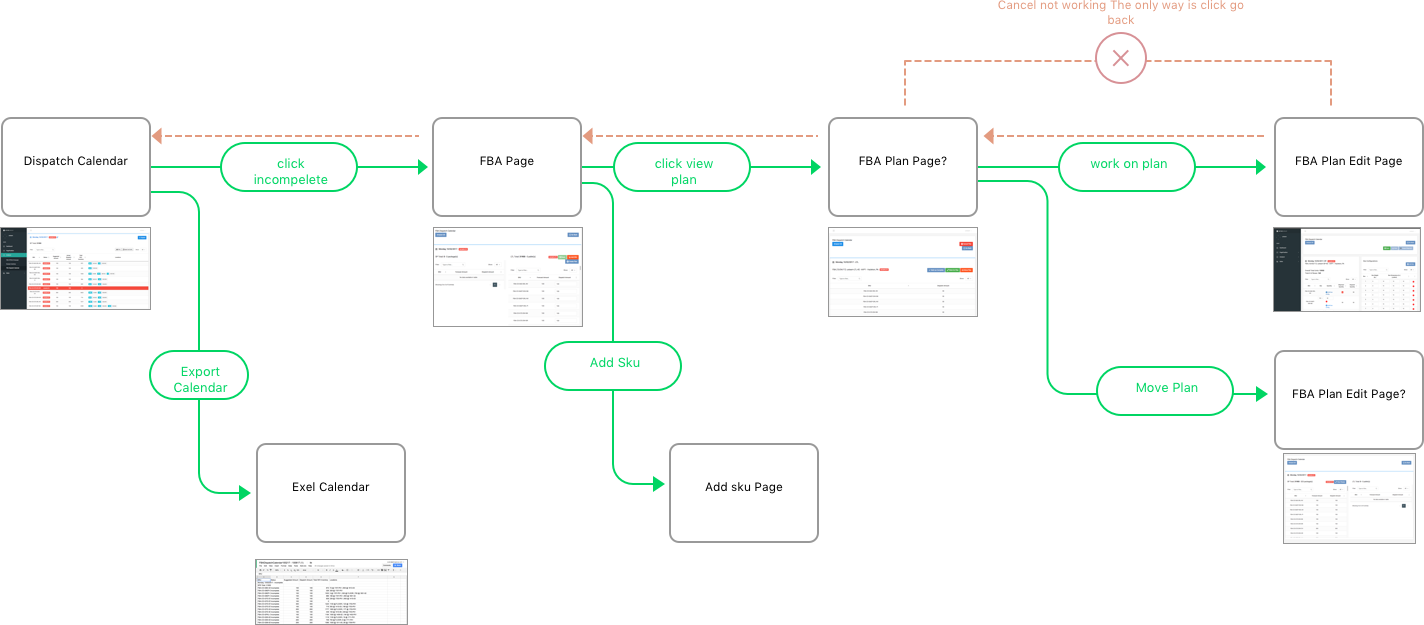 Research and User Interview
After interview with Amazon team and dispatched team. I collected the feedback for current platform and what they need for new version. I create a sitemap. Which help me to clear up structure and highlight key features and function for this dashboard.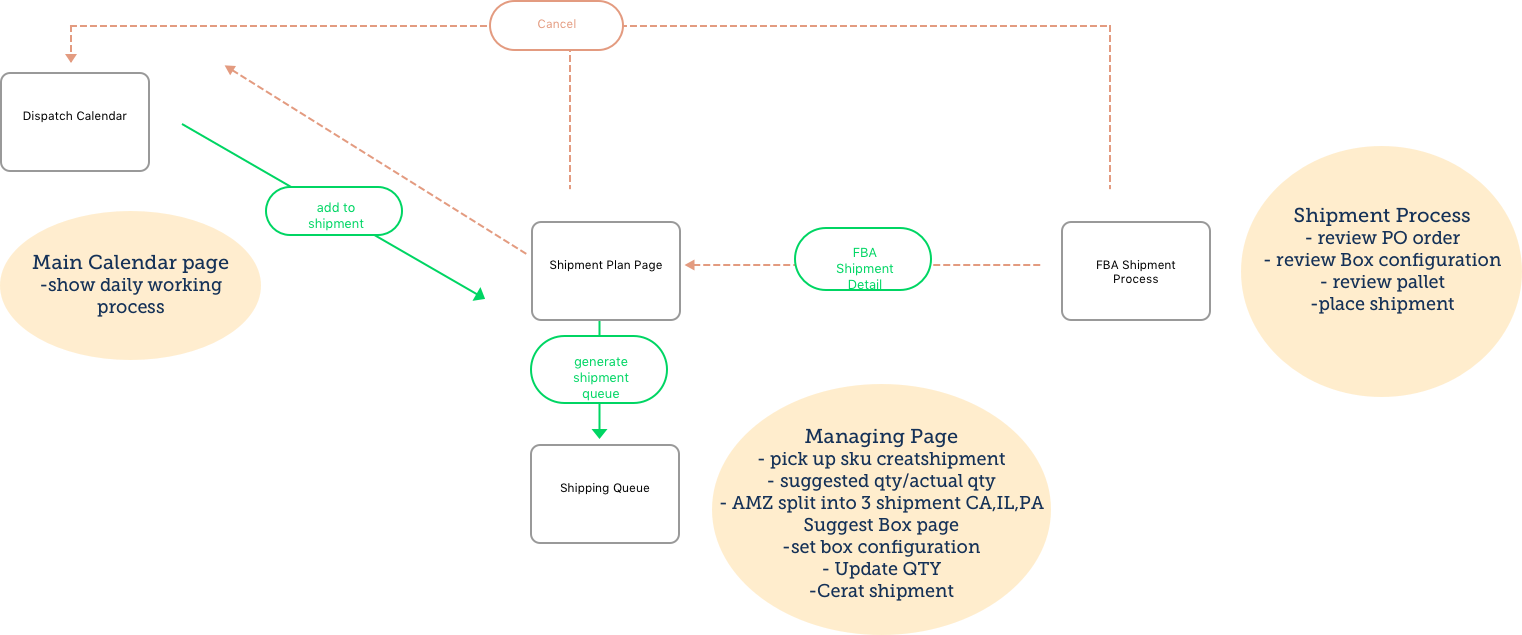 I researched amazon marketplace dashboard and other similar platform, and try to understand how they 
provide shipment process, show calendar and arrange data. competitive research help me understand pros and cons for other platform and create best 
solution.


On sketch section, I discuss with product manager and developers and try to quick create plenty of ideas. According to tech and product feedback, I can easily optimize wireframe structure.

Lo-fi Prototype Exploration
During Layout design, I also explored several options. I laid out each option pros and cons from UX design prospective. The thing I consider including:
-  provide the priority PO list
- multiple way for user put PO to shipment Queue
- allow to edit/add/ deleted on shipment process
- allow to back on shipment process
- more clear and straightforward show box configuration information.
I discuss with Product Owner, Product Manager and Developer Lead, after several times revise and got final direction.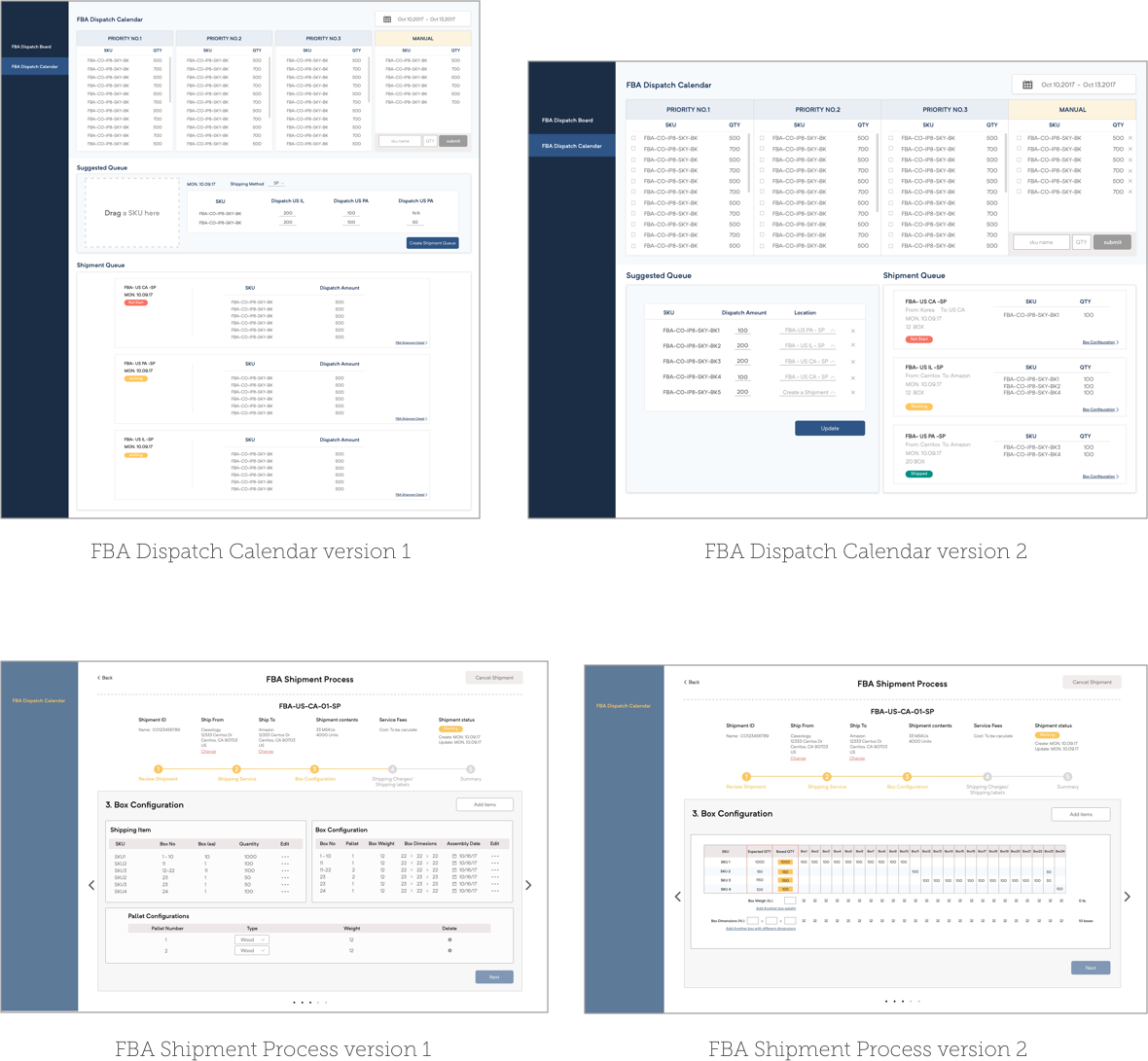 On UI design part, I choose the color is more technology and modern style.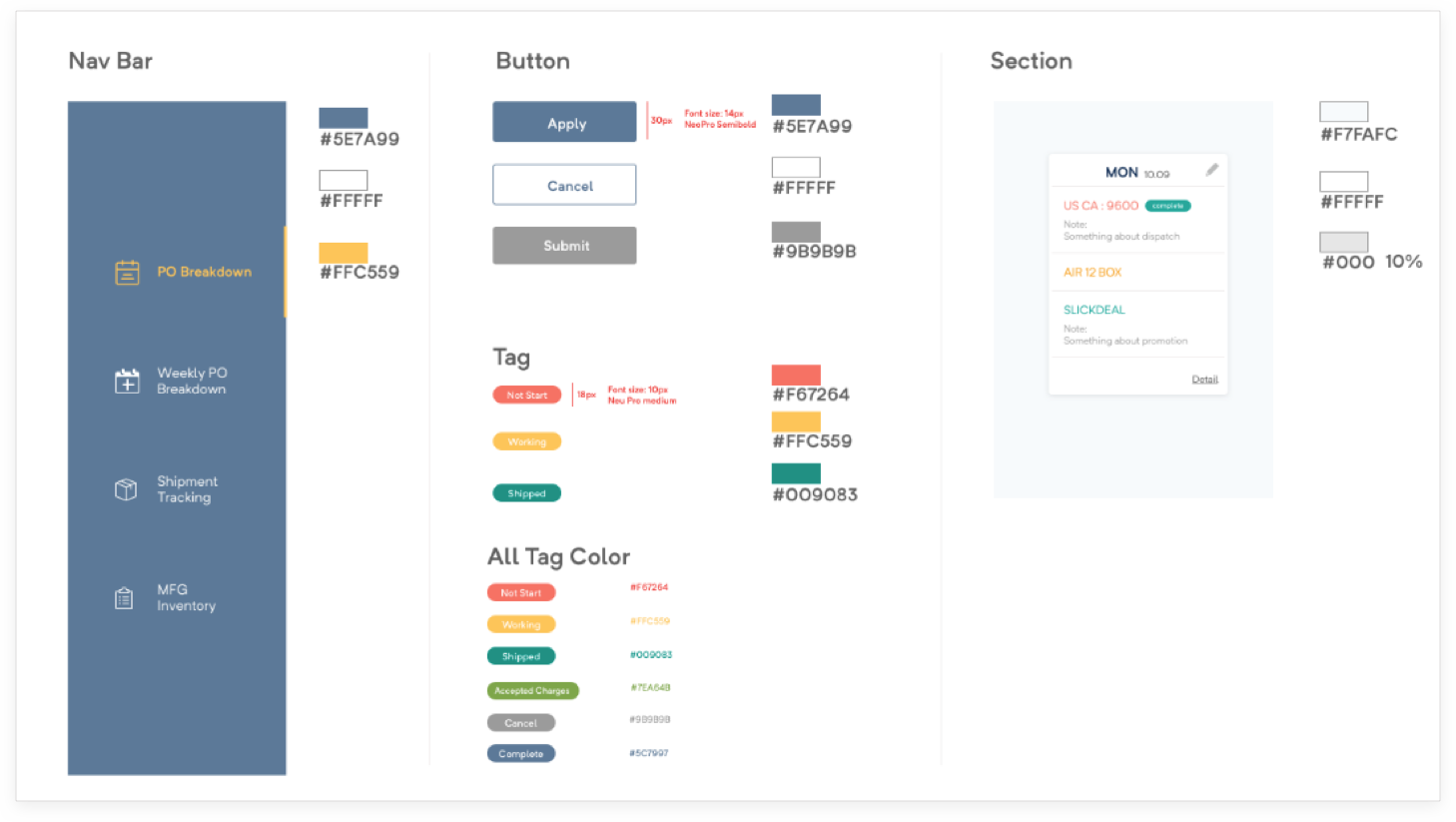 For the final design, the whole system including three section:FBA Dispatch Board, FBA Dispatch Calendar, FBA Shipment Process. User can use dispatched board to check next two weeks shipment information and also can edit the information. On dispatched calendar. On the top show the priority PO list and select the PO create the shipment Queue. On Shipment process page, user can go over shipment, shipping service, box configuration, shipping charge/label, and complete shipment.